Sun Waterproofing Adhesive Supplier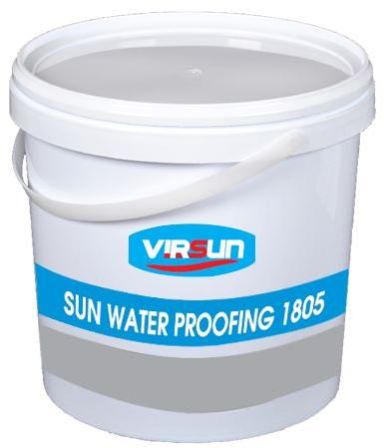 Price :
1,500.00
/ 20 Litre
Business Type
Manufacturer, Supplier, Retailer, Wholesaler
Brand
Virsun
Color
Black
Pack Size
5 Ltr, 20 Ltr
Click to view more
Product Details
Coverage
Approx. 275-300 sqft per 20 ltr pail
Features
Non-flammable, Water cleanable when fresh
Applications
Kitchen, bathrooms, gang showers and balconies
SunWater proofing-1805 Waterproofing Membrane is a roller applied liquid rubber that forms a waterproof membrane for use under thin & thick bed installations of ceramic tile and stone, and other finishes. Application Recommended for residential and commercial floor and wall installations such as: Kitchen, bathrooms, gang showers and balconies. Also for use as a crack suppression membrane with reinforcing fabric. (over hairline nonstructural cracks up to 1/8 Degree (3mm)). For interior and exterior applications.

Note: Membrane reinforcing fabric for coves, comers and board joints sold separately. Roll 6" (15cm)wide x 75' (22.85m) long.
Advantages:

Fast & Easy to install -applies like paint
Proven history Suitable Substrates
Concrete
Cement Modal Beds
Cement Backer Board
Exterior Grade Plywood.
Gypsum Wallboard.
Concrete Mason
Cement Terrazzo
Brick Masonry
Cement Piaster Interior use only
Looking for "
Sun Waterproofing Adhesive

" ?
20 Litre